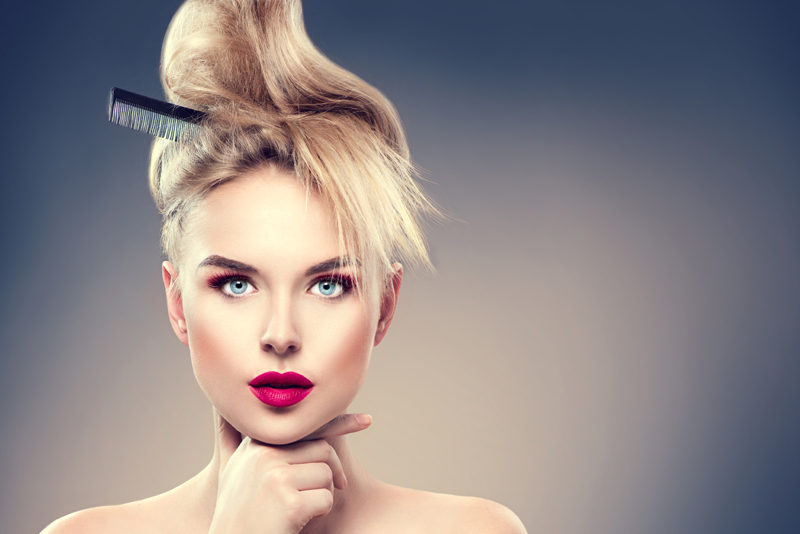 Learn to slay the perfect base. Everything from foundation, to contour, to highlight
Beauty Emergency Fixes


If you've experienced a beauty emergency - like a pimple right before an important event; dry, chapped lips; or tired, puffy eyes - there's no need to worry. With the right cosmetics and techniques, you can still look and feel your best.
Common Makeup Mistakes


There's no doubt that cosmetics can enhance your looks. But sometimes mistakes can ruin your makeup. Some mistakes are more common than others. In this article, you'll learn how to avoid the makeup mistakes that can ruin your look.
Correcting Skin Discoloration with Makeup


Skin discoloration - dark circles, redness, blemishes - can affect you at any time. Fortunately, no one else needs to know about it! Learn about color-correcting products that help to conceal discoloration more effectively than foundation and concealer alone.
Cosmetics You Don't Need


While it's fun to buy cosmetics, there are some products that you simply don't need. Or, you can find a product that performs just as well as the high-end brand at the drug store. You can save money and cut the time you spend putting on makeup by skipping these products.
Daytime to Nighttime Makeup


If you're going out after work or school you will probably need a little more color to emphasize your features. There's no need to bring your entire makeup kit. Just a few essential products will help you turn your daytime makeup look into a glamorous evening look.
Five Minute Makeup


We sometimes don't have much time to get ready for work, school or other activities. But if you think you don't have enough time to put on makeup, think again! By applying only the products you need - and using a little creativity - you can achieve a beautiful, polished look in just five minutes.
Free Makeovers?


Is there such a thing as a free makeover? Usually, the answer is "no." But if you can't afford to hire a professional makeup artist, you still have some options.
Makeup for Photographs


These easy makeup tips for photographs can help you look more beautiful in your pictures. Whether you're having professional photographs taken, or you're shooting a "selfie" for your social media profile, knowing a few makeup techniques can help you look your best in any picture.
Minimizing Large Pores


Large pores make foundation application difficult and could end up emphasizing pores. But there are some amazing products available that conceal those pesky pores immediately. And a special technique used when applying foundation will give you the flawless complexion you want.
Multipurpose Beauty Products


Using multipurpose cosmetics can save time and money. Products combining lip and cheek color, foundation and concealer, or allover products are highly available. And, with a little creativity, even single purpose products, like eye pencils, can be used in many ways.
Natural Looking Makeup


You may love how makeup enhances your beauty. But you might be longing for a more natural look. Sometimes you don't want anyone to know you're wearing makeup. The good news is that with the right products and techniques you can achieve a beautiful, natural look.
Shimmer Makeup


Do you love shimmer, highlighter and luminizers? Learn how to wear them, and what they can do to make you look more beautiful.
Editor's Picks Articles
Top Ten Articles
Previous Features
Site Map
Content copyright © 2018 by . All rights reserved.
This content was written by . If you wish to use this content in any manner, you need written permission.
Contact Katrina Simmons for details.